The New Britain Museum of American Art welcomes all people to explore American art through our permanent collection, special exhibitions, and incredible programs.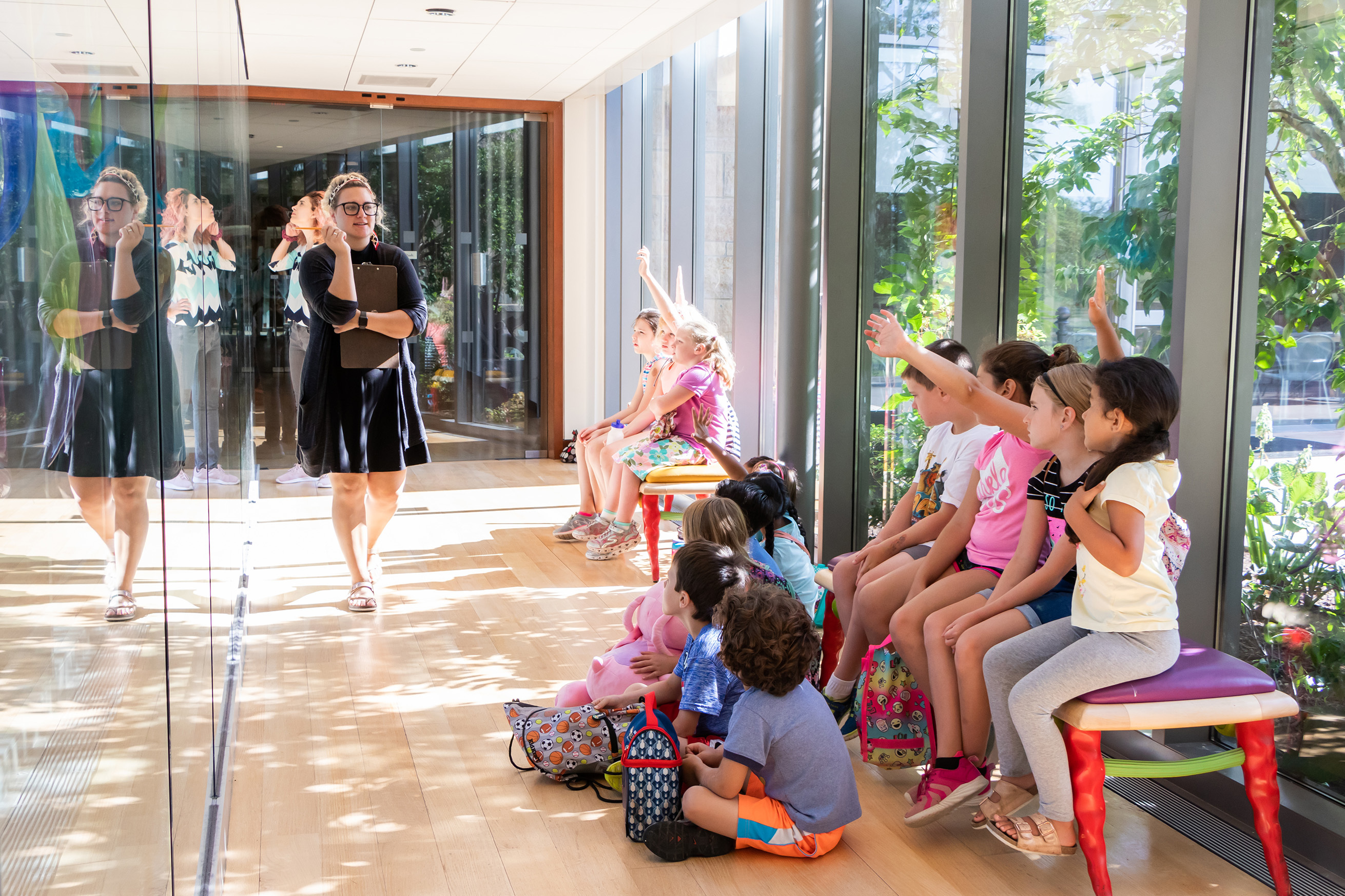 Calendar
of Upcoming
Events
COME IN & SEE WHAT MAKES US SPECIAL
New Britain Museum of American Art

56 Lexington Street
New Britain, CT 06052
(860) 229-0257

HOURS
Monday-Tuesday: Closed
(Note: OPEN for MLK Day)
Wednesday-Sunday: 10 a.m. – 5 p.m.
Thursday: 10 a.m. – 8 p.m.

VISITOR INFORMATION
Permanent Collection
The NBMAA collection represents over three centuries of the major artists and movements of American art. Today it contains over 8,400 paintings, works on paper, sculptures, videos, and photographs.
Among collection highlights are colonial and federal portraits, Hudson River School landscapes, and American Impressionists. Strengths of the twentieth-century collection include works by members of the Ashcan School; significant representation by early Modernists; and ambitious examples of Regionalist painting, including Thomas Hart Benton's celebrated five-panel mural, "The Arts of Life in America" (1932).
Post-war highlights also include examples of Surrealism, Abstract Expressionism, Pop and Op art, Conceptual art, and more. We continue to acquire contemporary works by notable artists, in order to capture the dynamic and evolving narrative of American art.
SEE MORE