Community Celebration of Martin Luther King, Jr.
Welcome to the NBMAA's Martin Luther King Jr. Celebration page.
As one of the most important leaders of the Civil Rights Movement and a pivotal figure in modern American history, Martin Luther King Jr.'s face is iconized and appropriated throughout popular culture. When you think of Dr. King, what first comes to mind?

This etching and aquatint by John Woodrow Wilson offers a different, less familiar representation of King than we are used to seeing and requires us to take a second look.

image: John Woodrow Wilson, "Martin Luther King, Jr.," 2002, Etching and aquatint with chine colle, 29 x 27 1/4 in., William F. Brooks Fund, Dr. and Mrs. David Hickox, Mr. and Mrs. Edward Olson Jr., 2002.21
Use this video to learn and reflect on the Wilson portrait of MLK.

Thank you HALS Academy for "Keeping the Dream Alive"

Join us on Monday, January 16 from 11 a.m. to 3p.m. for a Community Celebration onsite. Learn More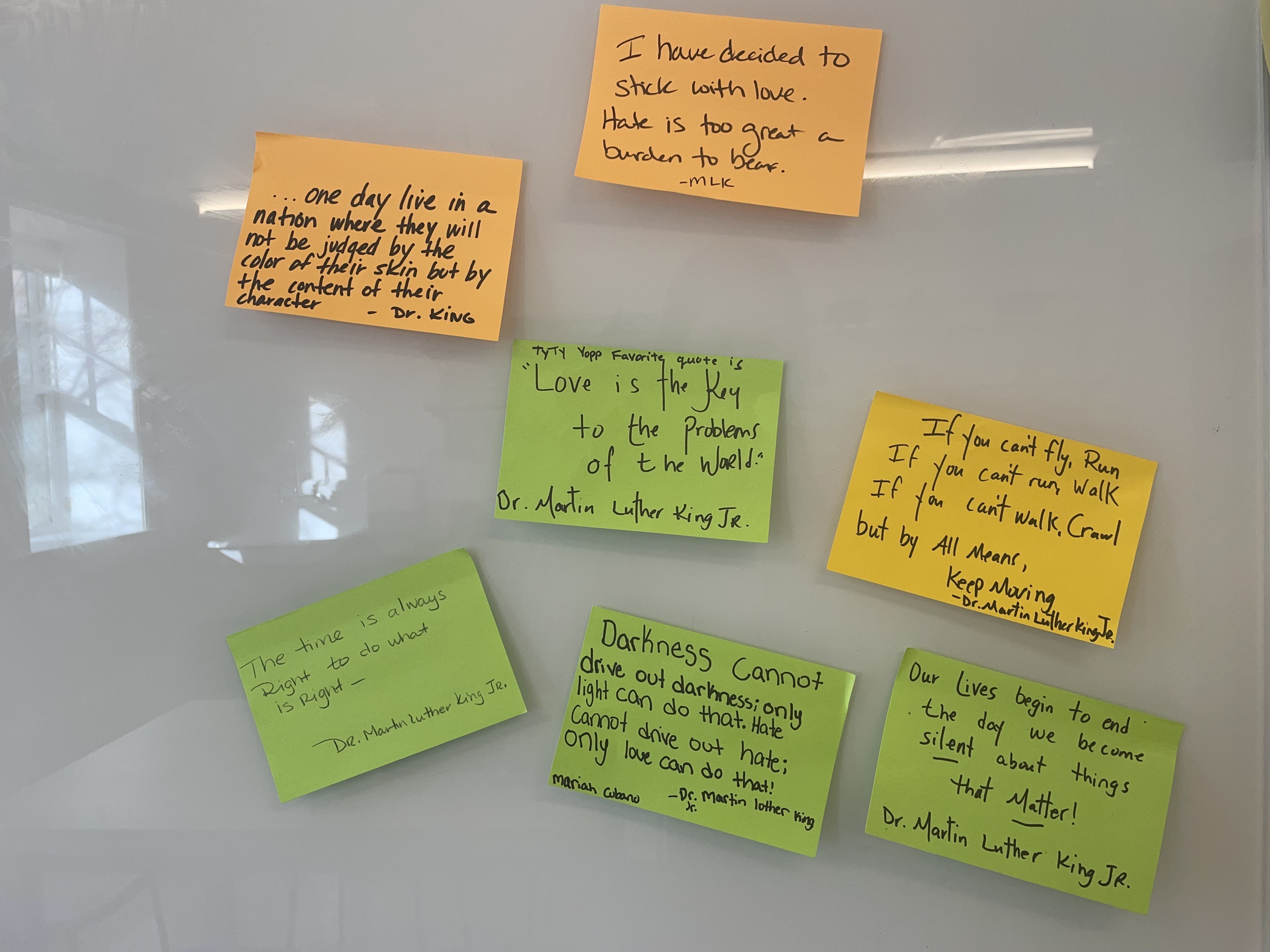 This MLK resource page includes recordings from last year's MLK virtual celebration and a slideshow of the community's artistic expressions and inspirations influenced by Dr. King.
MLK Virtual Celebrations
---