ABOUT THE EXHIBITION
Strict Beauty: Sol LeWitt Prints
The conceptual artist Sol LeWitt (1928–2007) is best known for his programmatic wall drawings and modular structures, but alongside these works he generated more than 350 print projects, comprising thousands of lithographs, silkscreens, etchings, aquatints, woodcuts, and linocuts. Strict Beauty: Sol LeWitt Prints is the most comprehensive presentation of the artist's printmaking to date, including eighty-three objects, consisting of single prints and print series, for a total of over 250 prints. The exhibition begins with the artist's earliest prints: figure studies and scenes of urban life made at Syracuse University and in Hartford, Connecticut. LeWitt's mature printmaking is explored in four thematic sections that reflect the diverse abstract languages he pursued throughout his career: "Lines, Arcs, Circles, and Grids," "Bands and Colors," "From Geometric Figures to Complex Forms," and "Wavy, Curvy, Loopy Doopy, and in All Directions."
Curated by David S. Areford, associate professor of art history at the University of Massachusetts Boston, the exhibition is accompanied by an in-depth catalog co-published by the New Britain Museum of American Art, Williams College Museum of Art, and Yale University Press. The exhibition and catalog highlight the essential role of printmaking in LeWitt's oeuvre, deepening the understanding not only of the variety of LeWitt's output but of the genealogy of his distinct geometric and linear formal language.
Artist Bio
Born in Hartford, Connecticut, and raised in nearby New Britain, Sol LeWitt (1928-2007) was a pioneer of minimalism and conceptual art and is best known for his monumental wall drawings. One of the most influential artists of the second half of the twentieth century, his broad artistic practice also included sculpture, photography, printmaking, artist's books, drawings, gouaches, and folded and ripped paper works.
LeWitt-Inspired Art Project


Related Programs
Exhibition Opening Members Reception
September 17, 5:30 p.m.
Keynote Lecture: David Areford
September 23, 6 p.m.
Curator Conversation
October 24, 3-4 p.m.
Featuring curator David Areford in conversation with master printer Peter Pettengill, founder of Wingate Studio in Hinsdale, New Hampshire.
Professional Development Day for Teachers
November 2, 8:30 a.m.-3 p.m.
Gallery Talk and Book Signing
November 4 and December 9, 1 p.m.
Docent Led Tours
weekly starting September 23, Sundays at 1 p.m., Thursdays at 6 p.m. (no tours in January)

Printmaking Workshops
October 16, 23, and 30, 10 a.m.– 12 p.m.
Related Music Programs at NBMAA
November 7, 3 p.m. & June 5, 3 p.m. (rescheduled from January 9)
Exhibition Catalog
David S. Areford, Strict Beauty: Sol LeWitt Prints (New Britain Museum of American Art; Williams College Museum of Art; and Yale University Press, 2020).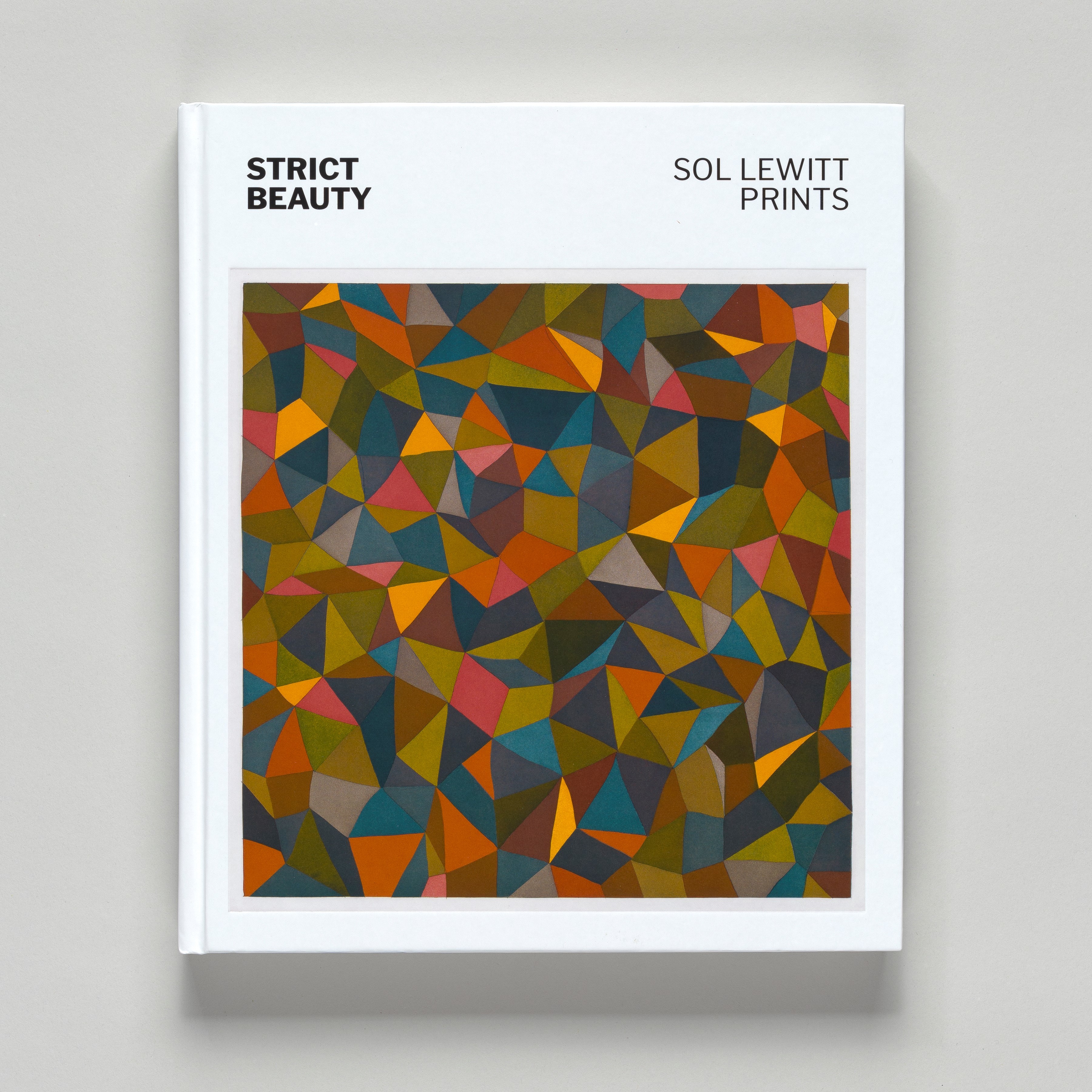 Featured Press
There's not much time left to see Sol Lewitt's printmaking exhibit at the NBMAA
WTNH-NH (ABC) - Hartford-New Haven, CT Good Morning Connecticut at 6AM, December 21, 2021
Being there, doing that: A dozen exhibits to check out now around New England
by Murray Whyte, The Boston Globe, October 15, 2021
Tours have begun for New Britain Museum of American Art's exhibit featuring city's own Sol LeWitt
by Ciara Hooks, New Britain Herald, September 29, 2021
Largest exhibit of Sol Lewitt's prints events ever fills New Britain Museum with color and fine lines
by Christopher Arnott, Hartford Courant, September 28, 2021
CAPSULE PREVIEWS FOR ARTSCOPE 94
by Brian Goslow, Artscope, August 26, 2021
Sponsors:
Strict Beauty: Sol LeWitt Prints is made possible by the David T. Langrock Foundation, The Aeroflex Foundation, and the Christine E. Moser Foundation. Additional support is provided by Conry Asset Management and Hartford HealthCare.