Members of the NBMAA enjoy benefits including unlimited free general admission for one year, discounts on programs and trips, invitations to openings and special events, discounts in the Museum Store and Café, and more! Join at the Circle level for member access to over 1,200 museums across the country with the North American Reciprocal Museum Association.
Please Note: Gift Memberships must be purchased by December 15 to guarantee that Membership cards arrive by Christmas.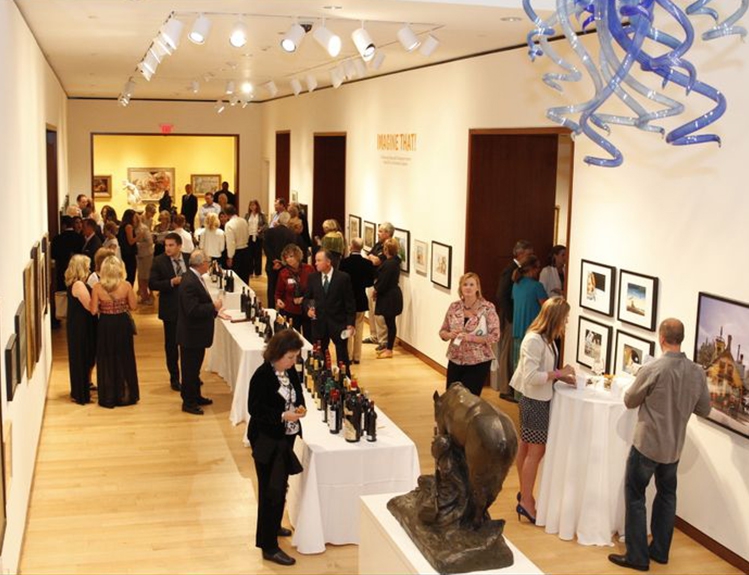 Corporate
Membership
Enrich your employees' wellbeing by providing free access to art and culture for one full year with a Corporate Membership at the NBMAA. Available to companies of all sizes, Corporate Membership benefits include:
• Free admission to all employees for one year
• Member rates on trips, programs, classes, and more
• Free rental of the Moser Library (once per year)
• Recognition opportunities in our print and digital materials
• Director or curator-led tour with reception for employees or clients *
• Free rental of the Stanley Works Center (accommodates 150–285) *
Connect your employees with four centuries of America art, hundreds of social and educational programs, and classes for all ages and skill levels. For more information or to join please contact Amanda Shuman-Bisson, Associate Director of Development, at (860) 229-0257, ext. 246 or at [email protected].
* At premier levels of Membership
There are many ways to give and support the NBMAA's mission of pursuing excellence through art in collections, exhibitions, and education.